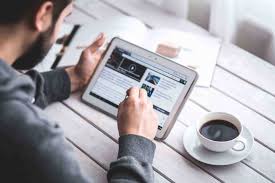 YOUR BLUEPRINT TO SETTING UP A SUCCESSFUL ONLINE PRESENCE
1 - Create a Listening Station.
(Step number one, actively monitor what's being said to you, about you, about your market, your competitors, by your customers.)
2 - Set-up a Content Calendar.
(Create a list of 12 monthly themes.)
3 - Create Content In an eBook and Printed Materials.
(Create a valuable content Booklet/eBook that will be the backbone for your lead..